1
2
3
4
4.1
4.2
5
We are a full-service Information Technology (IT) consulting and services company with clients all
across North America
.
Key Computer Technology Services:
Our customers need access to the same IT skills as large companies with large IT departments, but don't have those needs often enough to hire a full-time specialist. Catering to small- and medium-sized professional and industrial companies, we provide all the services of a large IT staff, but without the overhead.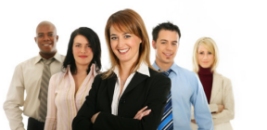 Our team of professionals has experience in a host of industries from auditing to warehouse distribution. Let us bring that experience to you.
Our programming, training, and software consulting services will help gain the efficiency you expect from your people and your computing tools.
Our custom services for MS Office products can have macros and Visual Basic scripts built to meet any automation needs.
Larger projects ahead? Our project management consultants can help plan and deliver complex systems on time and on budget.